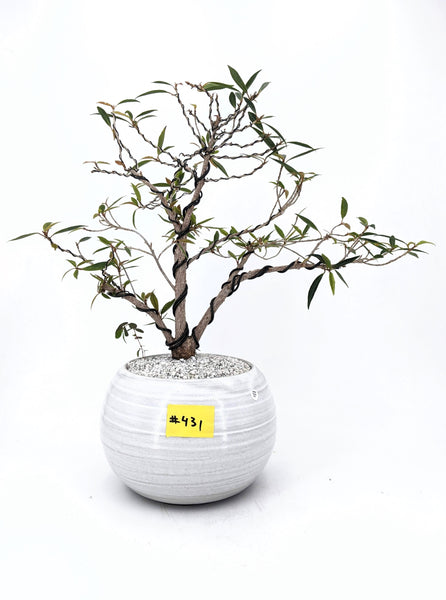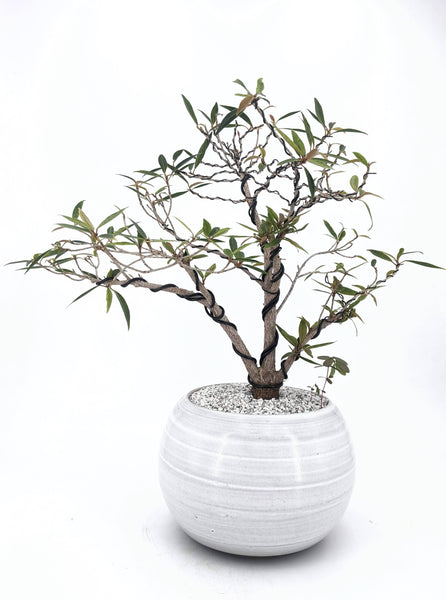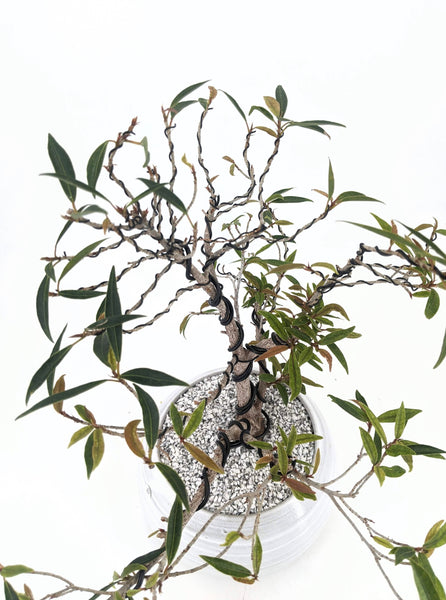 'Nene' the Willow Leaf Fig - #431
This one-of-a-kind tree stands apart from the rest. What you see in the photos are what you get, and there will never be another one like it!
I'm Nene, the Willow Leaf Fig, and native to India and Nepal, where I'm sometimes used as a folk remedy. I'm an important food item to the black crested gibbon. In the wild, I can grow up to 40 ft tall, but in your home I make a great indoor bonsai and I'll stay small. I have a broom style shape which means I have an upright trunk with leaves that radiate outwards like the shape of a fan. My leaves also has a striking resemblance to the Weeping Willow, hence my name.
I love bright conditions. Being near a window will be the best spot in the home, especially if it gets bright indirect light. I enjoy being outside when the weather is above 50F, but I'll make a good indoor companion year-round nonetheless. Just remember to keep me away from heaters and air conditioners. Strong changes in temperature aren't my friend. To water, submerge my pot up to the rim for 20 minutes. Do this about once every 7 days, or when my pot starts to get light again. You can safely pinch back my leaves to keep me in shape twice a year.
Age: ~15 years old
Symbolism: It is legendary in East Asia because it is said that Buddha gained enlightenment under the ficus tree. They are also seen as the link between the human and spirit worlds.
Includes care instructions. Plate sold separately.
Pot Sizes*    XXLarge: 8"W x 5.5"H
Total Size: 17"W x 18"H
*as no two handmade pots are the same, pot dimensions are best approximations
**shipping limited locations